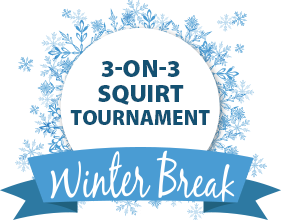 3-on-3 Tournament for Squirts A & B
Saturday, December 30: 1:15 am to 2:15 pm
For more details, please call 973-292-5699 and ask to speak with Randy Velischek, hockey director. Team entries only; cost per team is $420.

5 game minimum guarantee.

Our very popular 3-on-3 competitions provide a unique opportunity for players of all ages to refine their passing, shooting, and ice-vision skills in a small-space environment. Action is constant, downtime is minimal, and the play mimics real game situations by forcing players to make quick decisions in tight spots under pressure.
Join us to see why Twin Oaks has become the destination for some of the most competitive, fun, and high-level 3-on-3 hockey tournaments in the area!

Required equipment:
• Full hockey equipment