Opening in November 2000, Twin Oaks Ice Rink has established a unique identity among North Jersey ice rinks. Twin Oaks' central location, warm atmosphere, and competitive youth and adult leagues have made it a popular destination for thousands of hockey players of all ages each year.
We have earned the reputation for providing a great hockey experience for good reason. The rink and its staff take pride in making sure that every hockey experience is a positive one. The locker rooms are clean, the ice quality is first class, the ambiance is excellent, and its easy access from almost anywhere in New Jersey makes Twin Oaks a terrific place to play.
Our goal is to provide parents and players with a hockey experience they will remember forever. Our instructors include Randy Velischek, Jerry Dea, Noel Rubin, Alex Velischek and Alex Belmont. All of whom have established strong reputations for developing young hockey players and helping them to play and enjoy the game at a higher level. Randy Velischek, former New Jersey Devils defenseman, also serves as Hockey Director.
Our Saturday morning clinics offer the best novice and beginner skating lessons in the area in a relaxed, safe environment. Parents can watch their children from our stands, café, or rink side while taking advantage of free WiFi and forging new friendships that will last for years.
Twin Oaks youth leagues are known for attracting the strongest recreational programs in the area. Our current rostered teams include: Harding Madison, NJ Wolves, Kinnelon Colts, Morristown, Chatham, Randolph, and Ridge.
Young players learn from, and are inspired by, some of the most respected players in the world of hockey. Past on-ice guests include: Sergei Brylin, Bruce Driver, John Madden, Jim Dowd, Grant Marshall, Colin White, and Bobby Holik.
Twin Oaks is a great place to acquire the skills needed to enjoy and play hockey.
New Jersey Hockey. It all starts here.
Read a special message by Twin Oaks General Manager, Paul Nielsen, regarding air quality at our rink. >>
Directions/Map to Twin Oaks Ice Rink
Life is greener at
Twin Oaks Ice Rink
We are continuously making changes to become more environmentally friendly.

Check out these green initiatives: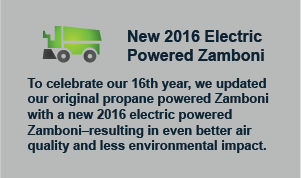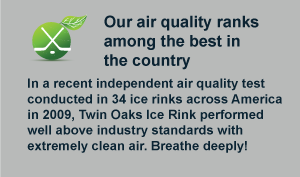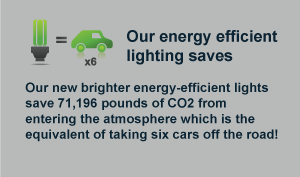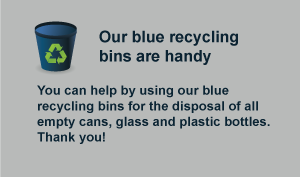 At Twin Oaks Ice Rink
you'll find:
NHL-sized rink:

Well-maintained quality ice, clean locker rooms, and convenient stands for viewing

Free WiFi:

Available throughout our facility

Café:

Offering a light nutritional menu along with premium coffee and hot cocoa. Also offering healthy sandwiches on weekends. Twin Oaks Café is open Monday through Friday, 3:30pm-8:30pm, and on Saturday and Sunday, 7am-8pm.

ProShop:

Open 7 days-a-week offering skate sharpening along with basic hockey requirements, such as, tape, blades, mouth guards, socks, helmets/cages, etc. Special orders can also be made. Hours of opening are based on seasonal traffic. Learn more

Meeting room:

Available for rent, the meeting room overlooks our rink and includes a meeting table and comfortable leather seating for up to 30 people.